"What is History?"
Reproduced on the cover of Dead Certainties by Simon Schama (1991). Pieter Claesz, Still Life --- Vanitas. Oil on wood. 9 1/2" x 14 1/8". Courtesy of The Metropolitan Museum of Art, Rogers Fund, 1949. Image from the Metropolitan Museum of Art web site, accessed 9/20/2006, http://www.metmuseum.org/toah/hd/nstl/hod_49.107.htm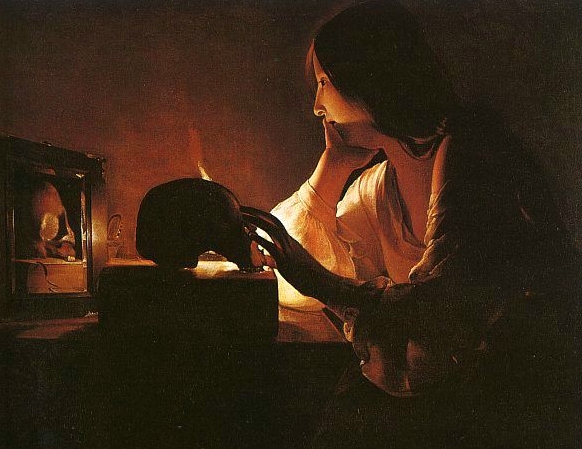 Georges de La Tour. Repenting Magdalene, also called Magdalene before Mirror or Magadalene Fabius. Late 1630s. Oil on canvas. The National Gallery of Art, Washington, DC, USA, last accessed 9/20/2006



For another Claesz version of Vanitas, see: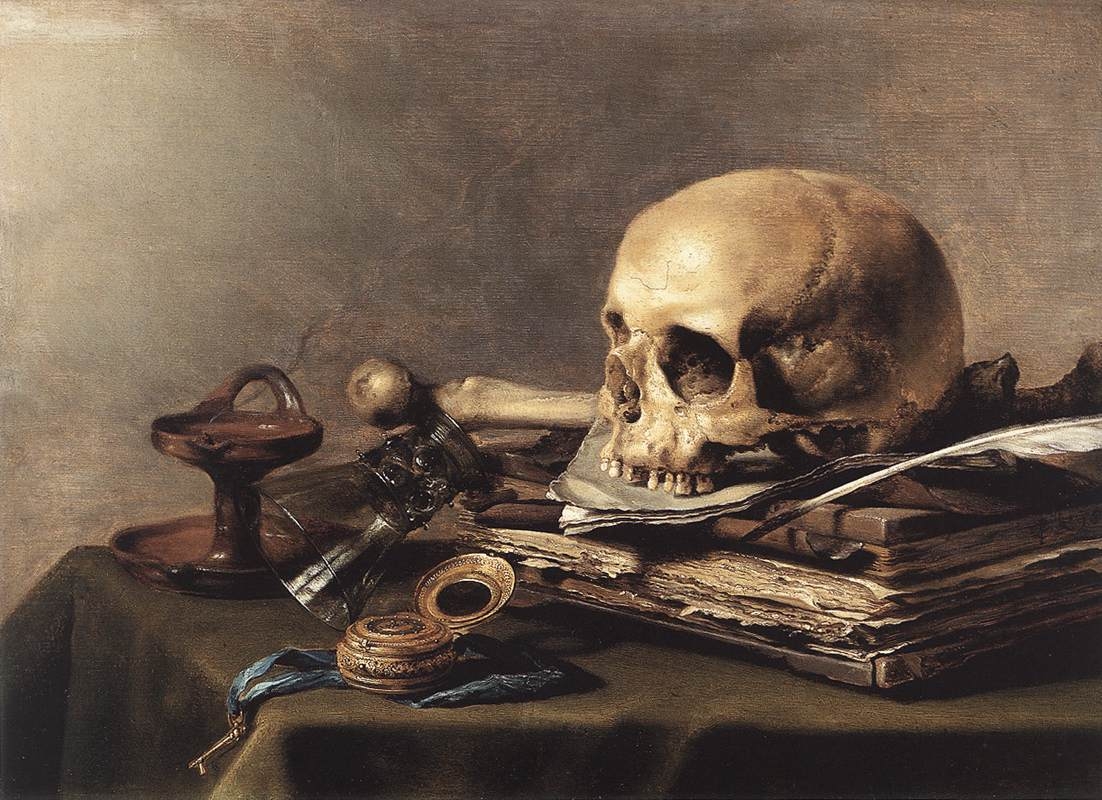 Vanitas Still-Life, 1630, Oil on canvas, 39,5 x 56 cm, Mauritshuis, The Hague, by:
CLAESZ., Pieter
(b. ca. 1597, Steinfurt, d. 1661, Haarlem), last accessed at: http://www.wga.hu/frames-e.html?/html/c/claesz/index.html, 9/20/2006

Return to syllabus by clicking here.
---
Lectures and format ©Ed Papenfuse
State Archivist
Maryland State Archives

Phone: (o) 410-260-6401
Email: edp@mdsa.net